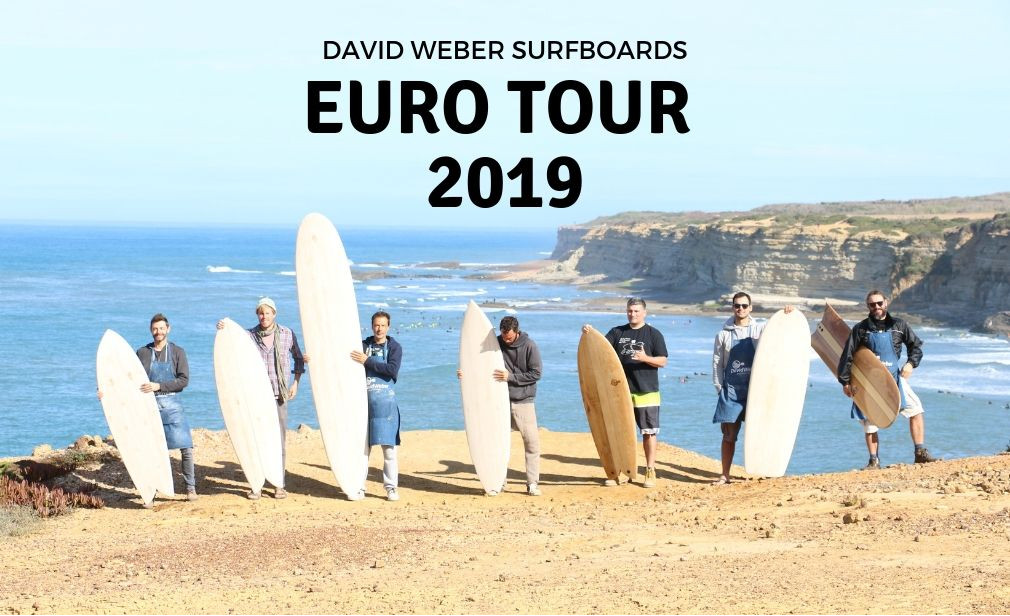 Euro Tour 2019
Workshop Euro Tour - Portugal
Nazaré September 27, 28 e 29
Our Surfboards Workshop is a course where you build your own board, from the very beginning, when you start assembling the internal structure (we usually call it skeleton). It's 3 days of intensive work and learning, where you're going to improve significantly your woodworking and shaping abilities. Also, you're going to learn one of the best naval engineering methods of Hollow Wooden Surfboards. David, as a professional engineer and surfboards shaper, developed a super light and resistant construction method, where the result is a performance piece or art.
You don't need any previous experience. This course was organized for all levels of students: from people who has never worked with wood, or surfboards, to professionals surfboards shapers and woodworkers.
1. The course includes all the Materials and Tools to build the Surfboard Shape
2. The course also includes a full and free access to our Online Workshop platform, with a value of approximately 350 euros (From 1 month before until 2 months after finishing the workshop.)
We suggest you to see all the online classes before going to the presential workshop to make the course more agile, and also because all the process is very well illustrated in the online version.

Schedule (each day has their own goal)
1st Day – Fix the Skeleton on the Bottom
Assembling skeleton parts, then the wood planks for bottom and deck. Stick and press skeleton and bottom together in the Rocker Table.
2nd Day – Close the Board Gluing the Deck Plank
We start by building the rails, nose, and tail blocks. Then we make a reinforcing lamination on Deck. And Finally we close the board using the Rocker Table.
3rd Day – Have the Shape of the Board done, and ready for glassing.
The last Day we do the hand shaping with block plane. And finally we sand the entire board.
The Workshop ends when the final shape is completed. To make this surfboard surfable, you still need to Glass, Hot Coat and Polish. This part of the process is exactly the same of a normal (foam core) surfboard.
You have 2 options here:
1) Finish the board on its own with the help of video lessons on the Online Workshop platform
2) Pay 150 Euros to finish the board with a laminator that we will be provided for you. Upon receiving it back, the board will be ready to go to the water.
With more than 400 boards built in Workshops, David is a worldwide reference in Wooden Surfboards. All people who has done it were 100% satisfied. It's time for you to make your Handmade Sustainable Surfboard.
This is a vídeo with testimony of people who has done our workshops, as well the last Euro Tour to Portugal
Dates:
Portugal - 27, 28, 29 September