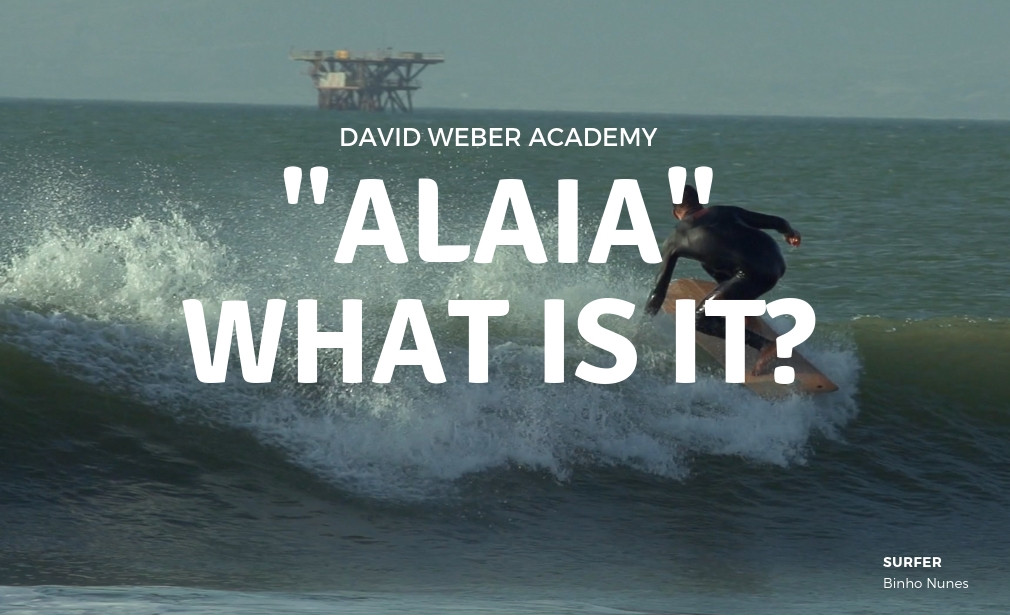 Alaia: What is it?
History
Alaia is at the heart of surfing's history. Surfing emerged in different parts of the world, at different times, with different types of "boards" and with different proposals, not having its recreational bias as it is today, in the 21st century.
The first evidence is from Peru, from pre-Inca civilizations (1000 to 3000 BC), with the Caballito de Totora, made of Totora Straw, used mainly for fishing. They may have been used for fun as well, as some archaeologists claim. Add to this the fact that the longest wave on the planet, Chicama, was part of the small empire of this pre-Inca civilization, the Moches. The Caballitos de Totora are still used today in Peru.
Other evidence dates back to ancient Hawaii, where it was also not considered a mere recreational activity. Hawaiians integrated surf to their culture, more as an art than as a sport. There are many accounts of ancient Hawaiian kings who surfed on certain beaches, and had their "boards" as precious possessions. There were basically 3 types of shape (in descending order of size): Olo, Kiko'o, and Alaia, all made of wood, and had no fins. Alaia is then at the roots of surfing representing much history, archeology, and hypotheses about the emergence of the sport.
From 7 to 12 feet, the Alaias, or Itaka (whose name was used by the Japanese), could weigh up to 45kg. They were originally made from native trees such as acacia (koa), 'ulu or wiliwili, where they carefully selected the woods for the making of the boards. Unfortunately, the culture of the "Alaias" seems to have latent, and virtually disappeared in the twentieth century. It was only in 2006 when australians Tom and Jon Wegener brought back the culture of the Alaias, reshaping the old shapes and making the Alaias fit better into modern surfing. His main adaptation was to use the wood of the Paulownia tree, which is much lighter, sturdy, and absorbed much less salt water than the native woods of Hawaii.
In 2009, director Thomas Campbell releases the documentary "The Present", where he devotes long minutes exclusively to keel-free planks. It is a memorable moment when real bombs (with a lot of finless style) surf in Sunset Beach, and Waimea, putting in check the surfability of a board still considered by many, obsolete. In addition, in this documentary appear Rob Machado, Dave Rastovich, among other classic surfing legends, showing what it is possible to do with an Alaia. In this way, Alaia returns to gain a greater popularity in the world of surfing, combining its unique style with its almost non-existent environmental impact.
About Modern Alaia
Modern Alaias can be made of various types of wood, such as: Redwood, Cedar, Pinus, Balsa and especially Paulownia
Alaias can be shaped in just 2 days of intense work, as is done at the David Weber Surfboards Presential Workshops.
Benefits
- Easy to shape, can be shaped anywhere, by anyone in just 2 days of work.
- Can be re-shaped at any time (if it breaks, or even seasick).
- Low cost of production.
- Environmental impact practically non-existent (use reforestation wood).
- Great for a day of small waves, where conventional surfboards suffer difficulty. They can also be used on big wave days with great success. Watch the documentary The Present by Thomas Campbell and see for yourself.
- Very fast. As it has no keels, the drag is insignificant, making this board incredibly fast in both large and small waves
BUILD AN ALAIA AT THE WORKSHOP
Stiletto: a new conception of Alaia
Despite all the glamor of the beloved Alaia, a crucial point in its surfability is still its difficulty in paddling, since it has very little fluctuation, which makes it difficult for many surfers, making them give up surfing with this board. It was in thinking that Shaper and Engineer David Weber created a sustainable solution to this problem.
David developed an even more modern Alaia, this time, hollow. Using the Paulownia wood, the shaper was able to develop a board that looked almost the same as a massive Alaia, and with more floatation (providing a greater paddling). This mixture of artwork with engineering was baptized "Stiletto", in honor of the rails of the Alaia that, being sharp, works as a fin in the wave. Together with surfer Fábio "Binho" Nunes, David Weber produced and tested several shapes / variations of Stiletto, improving daily surfability as its best.
It is possible to build both Alaias and Stiletto in the Workshops taught by David Weber Surfboards. Surfability and performance are not compromised when you build the board yourself. Binho Nunes himself made some Stilettos with his own hands, where he had the opportunity to test in long waves in Peru and Hawaii, connecting with roots of soul surf.
Build a Stiletto at the Workshop