Why did David Weber Academy come up?
Since the time of the kings and first Hawaiian surfers, making the surfboard itself was a traditional practice. They believed that in building, all positive energies passed to its boards. Over the years and industrialization in the surf world, building a surfboard has been a privilege for a few. Now this experience is no longer beyond your reach.

It was thought to expand his knowledge to surf lovers, that Shaper and Engineer David Weber developed an optimized surfboard construction system that could be taught and executed in just one weekend. After years of sharing the incredible experience of building the board itself through workshops, David Weber Academy emerges, the complete learning portal for surfboards and shipbuilding methods.


INSTAGRAM YOUTUBE BLOG ONLINE WORKSHOP WORKSHOP PRESENCIAL

Through these methods, you can acquire and add knowledge related to surfboards and shipbuilding. Only the most efficient methods developed and tested by David Weber will be addressed. With his knowledge in engineering, and with the aid of computer softwares, a complete optimisation of the processes was possible, where the result is a product that is increasingly light, resistant, and easy to construct.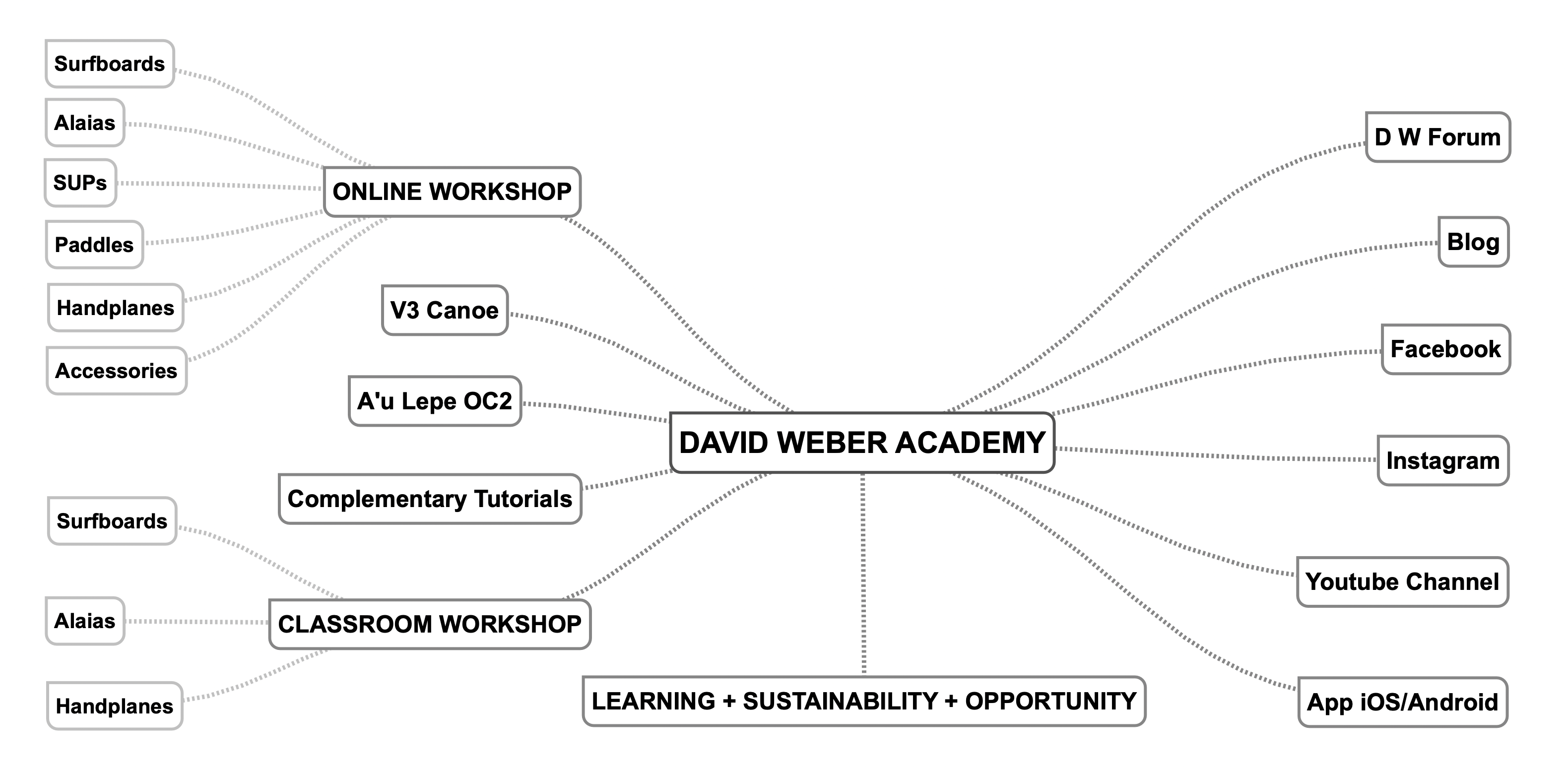 What is the Online Workshop?
The Online Workshop is an unprecedented platform. This is the first online course for the construction of wooden Surfboards, Paddles and Accessories. We approach in the form of video lessons, a super-didactic step by step that will guide you through the building process, from absolute zero.
This is the platform you need to learn to make your own boards, or change your life by becoming a shaper.